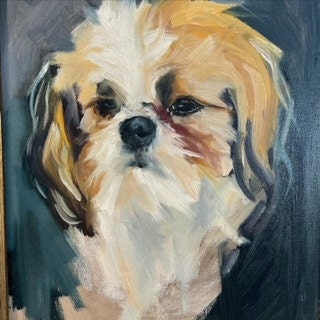 Simply put, I love to create! I love the feeling I get when I've completed a piece and see the joy in the buyers eyes! Many people say that my paintings bring them happiness and that is so fulfilling as an artist.

My goal is that the piece I create is exactly what you'd hope for a more!

I have my BA in art and have been painting for over 12 years.